Pierce is a former soldier who did multiple tours in Afghanistan. His job is to patrol and secure a research facility hidden between two obscure mountains in New Mexico. Here's an except from ARGENT GLASS when Pierce is out on patrol.
=================================================

The soldier sat at one of the highest points on the mountain feeling like Zeus upon Mount Olympus. The flatter terrain on this side of the apex spread out to the horizon before him and looking down upon it made him feel powerful in a way nothing else could. At the top of the mountain, he was the master of his destiny. At the top of the mountain, he had the power of choice. He could turn around and go back down the north face retracing his route, or he could take a short cut down the south face plummeting like a hawk chasing down a jackrabbit. Unlike the hawk, he would not have the grace in swooping at the last moment to halt his descent, but in the end, his descent would still be halted.

The struts of the ATV creaked in anger as he stood up on the pegs, pulled a camouflaged cap from his head, stretched his arms wide, and took a deep breath in. He held his breath while he threw his head backward and arched his back to stretch his spine. The heat of the sun was warm on his face contrasting with the light breeze that foreshadowed the onset of Autumn and dried the light sheen of sweat on his tightly shaved scalp. The bike bounced as he let the air out of his lungs with a sigh, dropped back to the seat and resettled his hat. Today he chose the north face.

The ATV started up with a growl. He backed it up and turned it around to head down the mountain, squeezing the hand brakes when a flash of light caught his eye. Surprised by the brief speckle of light, he wondered if he had imagined it as he scanned the area from where he thought it originated. There.

The soldier's heart skipped a beat as he discovered a tiny splash of red incongruent with the browns and grays of the earth and the scattered greens of the sparse foliage. Someone was tentatively making their way up the mountain.

Velcro affixed an M-4 rifle to the side of the ATV. He ripped the strips of Velcro back and caught the gun as it fell to his waiting hand. The scope's adjustable objective was kept on infinity so when the soldier brought it to his eye, the small field of red color metamorphosed into a tee shirt. And a boy. With a girl.


Powered by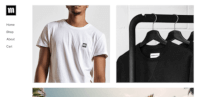 Create your own unique website with customizable templates.