Jordan and Jinho are teenagers living with their families in a secret research facility. Jordan feels she is being punished by her parents' choice to remove her from a troubling environment while Jinho rejoices in the opportunity to expand his scientific aptitude away from the bullies found in the public education arena. Together they unwittingly uncover a dangerous secret that could threaten the lives of everyone they love. Here's a short snippet from ARGENT GLASS that takes place when they are sneaking back home one evening.
=================================================

Spotlights lit up a long empty canvas of arid land occupied by nothing but boulders, brush and a straight, thin ribbon of pavement leading away from the mountain. Long shadows reached out to engulf the two as they sprinted from one boulder to the next keeping as close to the mountainside as they could to avoid the patches of light patiently poised to expose them.

The mountains pinched in on either side of the road and the two stopped behind a boulder to catch their breath. They sprinted along the road, the soft soles of their tennis shoes padding lightly, and then suddenly crossed. Weaving around more boulders, they made their way to a guard shack adorned with an imposing security gate.

Inside the shack, a guard sat tipped back in a chair reading a magazine under a florescent light. The door was open and cigarette smoke drifted from the light to the dark.

Jordan and Jinho squatted to pass below the window.

"Damn it!"

They froze. Inside the shack, the legs of the guard's chair slammed to the cement floor. A moment later a whiptail sailed by and landed on the ground beside them. It scurried away from them around the corner of the building.

Jordan's hand flew to cover her mouth to suppress a snort of laughter.

"Poor little cnemidophorus neomexicanus," Jinho whispered at her.

"Lizard! It's a lizard!" she mouthed back.

Jinho slowly raised his head, peered into the window and nodded to Jordan. She ran to the security gate and wriggled under it close to the post. Standing up, she glanced around the post at the guard and waved Jinho under.


Powered by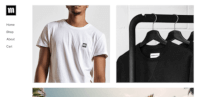 Create your own unique website with customizable templates.