Andrew is a 17-year old whose father died when he was six years old. Having heard story after story of his father's adventures, he seeks out one of his own when Evan, his best friend, shares another one of his crazy conspiracy theories. Here's an except from ARGENT GLASS when Andrew and Evan decide to go check out the next Area 51.
=================================================

"And one of them is practically in our back yard."

Only half listening, Andrew finally tuned in and looked into Evan's expectant face. "And…?"

"And we should go check it out."

"And we should go check it out? Like we went and checked out the stripper who likes to run around naked when the moon is full? The one your uncle told us about but who forgot to tell us she was like eighty years old?" He shuddered and went on, "Like we went and checked out Area 52 and it was some guy's backyard and the spaceship was clearly made out parts from a '57 Chevy and he had tinfoil on his head? I still can't believe we paid five dollars to see that. And besides, haven't we done enough community service for a while?"

"Yeah. Well, no. I mean we really should go check it out. C'mon, Andrew, let's go see what's in a super secret, no fly zone, blind spot." He used a mock-spooky voice and wiggled his fingers in the air.

"What is that? Jazz hands? I'll remind you again since you keep forgetting…you ran from a chicken."

The bus had pulled up to the school and everyone was disembarking. The bus driver was furiously scribbling in a notebook and ripped off a pink sheet to hand to Andrew as he walked by. Andrew crumpled it up and shoved it in his pocket.

"Very funny. So, what do you think?"

"Okay, wait…explain again to me. How is this different than Area 51?"

He counted off with his fingers, "First, the CIA admitted to Area 51's existence. Second, President Obama made jokes about it so I guess you could say it's not classified anymore. Of course they still aren't letting anyone just walk in even if they are doing private tours. Hey, do you think your mom could get us in?"

"Nope. Pretty sure she doesn't do that type of work. Just so I have this straight, you think we can just walk into some other Area 51. Like it's no big deal." They weaved around other students making their way inside the building.

"Well, it's not like we're the BBC making a movie," he scoffed. "And it's not like we are just going to walk up to the front gate and knock politely. We will just sneak in, take a little look-see and sneak back out."

"Okay, I will think about it. I think it sounds like a bunch of conspiracy theory B.S. and I think I need to get to class before I get another in-school for tardies."

Powered by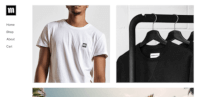 Create your own unique website with customizable templates.