Once someone hears that I'm writing a novel, their first question is, "What's it about?" Their second question is, "Where'd you get that idea?"

I am an avid reader who, over the course of 2014 and 2015, read four stories that I believe influenced me in dreaming up and writing Argent Glass; "

The Martian

" by Andy Weir, "

Warm Bodies

" by Isaac Marion, "

The Dog Stars

" by Peter Weller, and "

Wool

" by Hugh Howey. Loving post-apocalyptic survivalist stories, I digested them long after the devouring process was complete, turning the characters and their trials over and over in my mind.

While reading "

The Martian

," a terribly romantic vision came to me of a girl trapped inside a dome, staring out vacantly as a wounded boy stumbled up and collapsed outside the glass at her feet. As the imagery poked around inside my brain, I wondered if I might be able to turn it into some modern day Romeo and Juliet akin to "

Warm Bodies

." From there, I began to formulate my tale asking myself some pointed questions. Why would someone be trapped in a dome? Would it be here on earth or some distant planet like "

The Martian

?" Would there have been some catastrophic event like in "Wool" that forced the inhabitants inside? Or would the world go on turning, just a little more devoid of human beings like "

The Dog Stars

?"

Blending some of the same science of "

The Martian

" with the youth of "

Warm Bodies

," and the drama of "

Wool

" with the tough characters of "

The Dog Stars

," I came up with Argent Glass. I can only hope to have captured my story as well as Weir, Marion, Well and Howey have captured theirs.
Powered by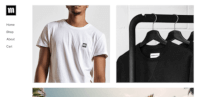 Create your own unique website with customizable templates.