Dr. Carrel is a research scientist who fell in love and married one of his research subjects. Devastated by the sudden loss of the woman who captured his heart, he refuses to believe the contradictory evidence surrounding her death. When he uncovers the clues, he begins a quest to expose those who are responsible.
=================================================

The lab was lit by a soft glow emanating from an office. Beakers, flasks and slide mounts reflected pinpoints of light from the long counter in the center of the room. Two thermocyclers sat back to back near the middle of the counter facing out to either side. Cabinets along the walls held equipment manuals, micropipettors and spare parts for microscopes and other equipment. The window to the office revealed a man and his computer. He flipped through papers and scrolled through pages on the screen, reading each in turn.

The compact office was warm compared to the expansive lab outside. A flush suffused the man's gaunt cheeks beneath several days' worth of stubble as he opened a case study folder and located Subject CJC-Bt-Cry1Ab-147F. His wife's life had been reduced for him to the large handful of lab reports from both the hospital labs and from his own study of the Cry1Ab proteins found in blood tissues of humans who consumed foods with genetic modifications created by his company, Maverick BioScience. The information sat waiting for him every night in a folder on his computer. When he opened the folder, her emaciated face from the last days of her life exploded in his mind.

"What can I get you?" he whispered into her ear as he pulled the hair back to tuck it away. With his lips near her ear, she could not see the tears that threatened to spill over.

She leaned her head into his lips and he breathed in the apricots of her recent shampoo. Her fingers fluttered at her side but she no longer had the strength to raise her arm and he gently took her hand in his. A fresh, glossy coat of pink polish decorated her nails. It had come to this. Tiny joys. Sunflowers on the windowsill. New fuzzy socks. And nail polish. He had never felt so helpless in his life.

The computer beeped. He had been holding down a key too long on the keyboard.

The reports in front of him had been studied for so long now that he dreamt about them, yet he knew Subject CJC-Bt-Cry1Ab-147F was hiding something.

He went through the sequence of thoughts that followed opening this file every evening. Humans lack a receptor for the Cry1Ab protein. It wasn't the protein. What? What was it that nagged at the back of his brain at him? There was something there, something in those files that would tell him why his wife had died. He knew it was there. Healthy women in their twenties did not die from ALS three months after diagnosis. He just had to keep looking.


Powered by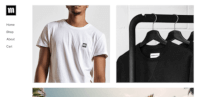 Create your own unique website with customizable templates.