Besides writing flash fiction on my

Random Musings

blog, I'm spending the month of July looking for an agent for Argent Glass. The agent search is overwhelming! There are so many agents! And how do you know who you should approach?!

I started out searching for agents by googling terms like "book agents." Surprisingly, it didn't return the hits I was looking for exactly, though it did clue me into some databases that gave me names to start with. Each of those were useful in different ways. Some of these databases are very open and share information about the agents, including their wishlists. Other databases require membership. I generally avoided those since I'm already operating on a very low budget. Here is a short list of some of those databases:

Association of Authors' Representatives, Inc.Literary Agents Database on Poets and WritersAgentQuery on AgentQuery.comQueryTracker on querytracker.net


I also took my search to Twitter and discovered I could find agents by searching for #mswl which stands for "manuscript wishlist." Paired up with the tag #YA, I was able to start following some agents who work in the genre I am writing in and find their agencies to review their requirements for proposal. I like using Twitter to research agents because you get to see what kind of personality they have and how their supporting and promoting their existing clients.

Once I was armed with some names and agencies, I started the real hunt. While I could submit to everyone on every list, it seemed more beneficial to find someone who I thought would be a good match for me. I reviewed their bios, read their tweets (if I could find them), checked out who their existing clients were, etc. Anyone who I thought would be interesting to work with went on my list of "top picks" for submissions. Anyone who I was wishy-washy about or who wasn't currently taking submissions went on a "secondary picks" list along with the date they were taking submissions again if that information was posted on their website.

I also discovered on the

Ask the Agent

blog, a link to the

Preditors and Editors

database. The P&E database helps us new authors avoid scams or other dubious people in the biz. This has helped me eliminate a couple names from my list and potentially saved me a lot of trouble down the road. Be sure to read the Rating Criteria information where they list how people were placed on their various lists as well as special circumstances. This is an excellent source of information and I immediately tagged the site on my

Pinterest

board where I keep all my links to useful info by category.

And, so now here I am today. I'm submitting to agents and getting my rejection letters/emails back. It's a tough racket! There are hundreds of books published independently every day because agents are hard to win. I'm not ready to throw in the dice yet. I'm going to keep working on my agent search through July and maybe through part of August, but if by the end of August I've had no luck, start watching for news about my book release because I'll go Indie to get my first book out and into the hands of my family, friends and peers who are waiting patiently for me to get it out there for the world.
Powered by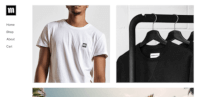 Create your own unique website with customizable templates.